Far Beyond the call of duty
Every member of the Soundscape team is dedicated to one thing, getting the best out of your investment. Where most shops culture a competitive environment with commission based pay and volume based business plan, our techs are salaried and are given the time required to do the work. There are no shortcuts to greatness, so we choose to take our time.
never done learning
A common trait all of us at Soundscape share is not only the willingness, but the desire to learn and improve. We learn from each other, from industry professionals all over the country and even our clients. The challenges we face with today's high tech vehicles don't leave room for ego. What we knew yesterday does not always apply to today's work. An open mind and the dexterity to move with the times is essential here.
the components
greater than the sum of their parts
Dan ungaro - owner/fabricator
Professionally Installing since 2000
After nearly 10 years as a professional installer, Dan founded Soundscape with the idea that a shop could be built from the installation forward. With a focus on measurable results, technique, creativity and drawing from the vast resources the industry has to offer, He has built a nationally recognized operation that continues an upward trajectory.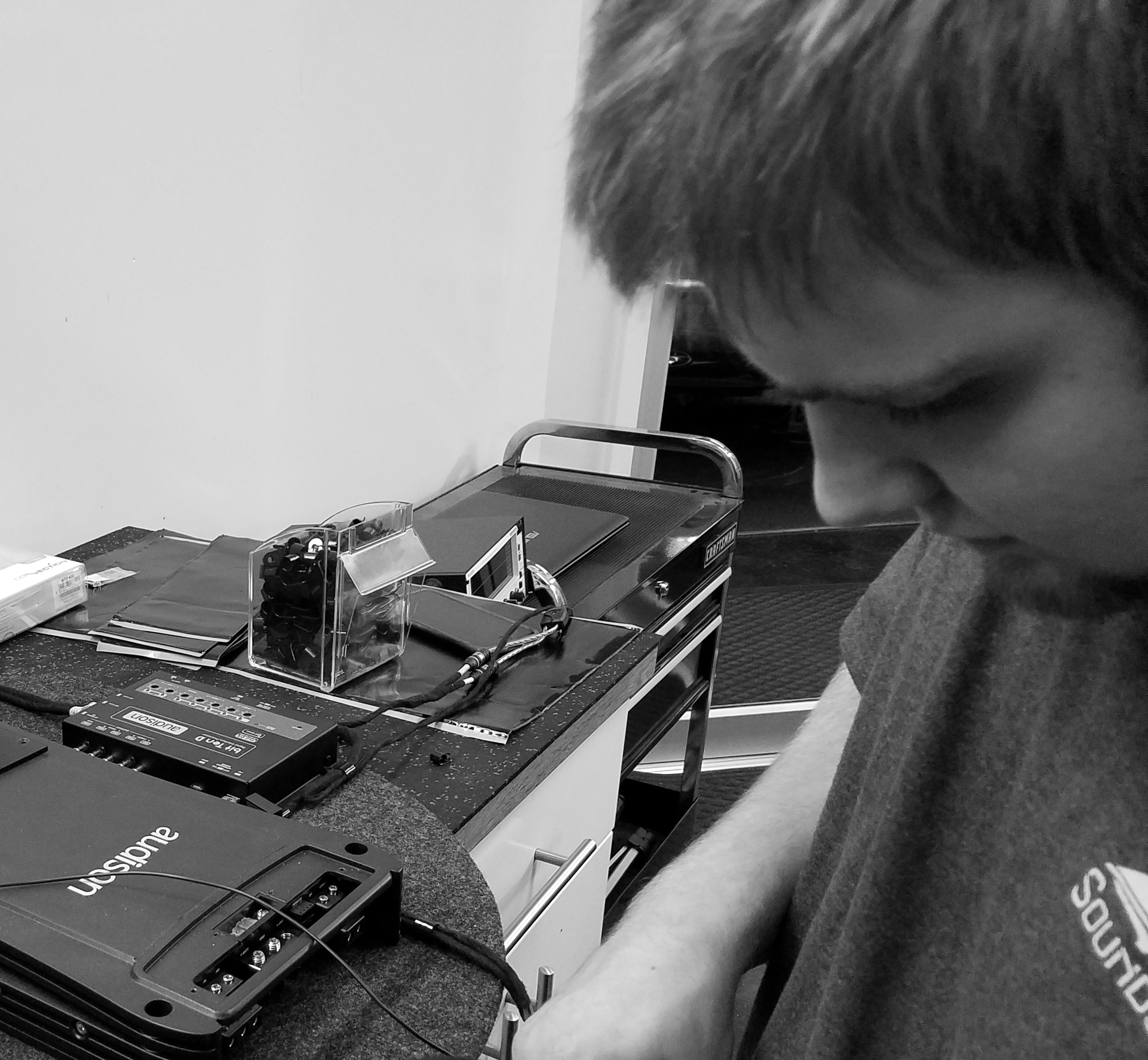 Pierce barrett - tech/amp rack artist
professionally installing since 2013
Pierce is a true credit to his generation. With a youthful enthusiasm, he absorbs new techniques and puts them immediately into practice. He consistently shows his prowess in every day installations and has already proven that he can stand next to some the best in the industry.