The Porsche Macan is an elegant and sophisticated vehicle. When asked to add a sub setup, we made sure to keep this in mind.
The build consisted of a Mosconi AS100.2 amplifier and a Hybrid Audio Clarus 10" subwoofer. To retain the cargo area, it was decided that we would locate all of the equipment under the subfloor.
With limited space, we have found that the Macan requires a vertical amp rack. It is meticulously mounted to the vehicle with machined nutserts instead of just screwing into the metal. The line output converter is also mounted here to keep all of our work neat and concise.
The signal for the system was measured with an RTA to ensure we are getting all the frequencies we need and an oscilloscope to identify the distortion point of the OEM radio. The amplifier was then calibrated with the oscilloscope to make sure it performs at it's optimum with no distortion.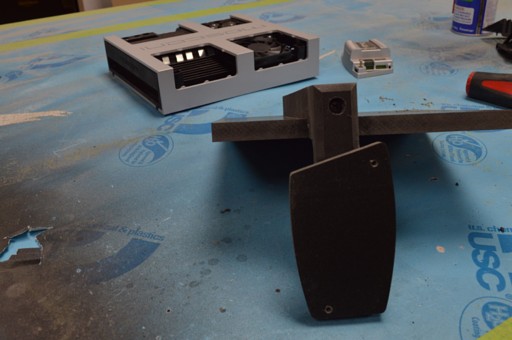 The enclosure was designed to take the space around the spare tire, but also leave space for the amp rack.
As you can see here, measurements and test fitting go a long way to make sure the fit and finish is consistent with that of the vehicle.​
A grille was cut into the OEM floor to allow the sub to play freely.
Some fancy woodworking techniques later and you have a nice form fitting enclosure with maximum air space!
We used black carpet to complete the cosmetics on this build.​ The pressed grille really adds a nice touch!
2017 Porsche Macan Subwoofer Setup